Raw Barrel
(Left)
$175.00

with

Free shipping
UV Treated Barrel (Right)
$195.00
with free Shipping
Due to high demand, it
can take up to 7 days to ship this product
Toll Free: 1-877-888-5609

Whiskey Barrel Rain Barrels

In 1910
Aunt Molly had the right idea!!

In 2010
We just made it a little bit better!!
The pitcher pump oak wood rain barrel, shown above and below, was featured in the
2010 HGTV Green Home


These whiskey rain barrels are 35"tall with a 24" center diameter. The working pitcher pump is 16" tall. Both rain barrels are shown with an optional automatic downspout diverter.
The oak rain barrels have three overflow male hose connectors, a brass spigot and a bottom drain plug. The brass spigot and the drain plug are inter changeable.

These rain barrels are made from recycled 53 gallon white oak whiskey barrels for the old fashioned authentic rain barrel look. Our white oak rain barrels are identical to the original rain barrels of yesteryear in that if they are allowed to dry out, the boards will shrink and small leaks can occur. When some water is kept in the barrels, they will not leak. Usually it only takes a matter of several hours for a barrel to re-seal itself after being allowed to dry out. The water marks that are created by these occasional drying out periods are considered by most to add to the character of the rain barrels as well as helping to create the same antique appearance of the original rain barrels.



White Oak Rain Barrel
$229.00

With automatic diverter $249.00

FREE SHIPPING

This item ships on Tuesdays & Fridays




White oak pitcher pump
rain barrel
$289.00

With automatic diverter $309.00

FREE SHIPPING

This item ships on Tuesdays & Fridays



Branded and laser engraved
Jack Daniels whiskey barrels
These are NOT rain barrels
These Jack Daniels barrels are once used, and freshly emptied.
Custom Laser engraving is also available for an additional price. All of these whiskey barrels will have some whiskey stains on them. This should be
considered as adding realism and character to the barrels.

e-mail redmon@sigecom.net for a quote on custom engraving
$295.00
With FREE Shipping
There is a TWO WEEK LEAD TIME ON ORDERING THESE BARRELS
The New Flex-Fit Diverter System
Install your rain barrel in less than 5 minutes
using the new Flex Fit diverter system.
Fits both 2"x 3" and 3"x 4" downspouts
$20.00 When purchased and shipped with one of our rain barrels
$26.95 when ordered without a rain barrel.
Free Priority Mail Shipping when ordered Separately
For Flex Fit diverter replacement parts click here
Shown below are several of our other popular
Whiskey Barrel products
White oak party barrel
with a 15" deep plastic liner with a plumbed brass spigot to drain off water, and a rope handled lid.
$289.00
Due to high demand, it
can take up to 7 days to ship these products




White oak trash can
with a 30" deep plastic liner and a rope handled lid
$269.00
Due to high demand, it
can take up to 7 days to ship these products
Half Party Barrel
A half oak whiskey barrel, with a plastic liner,
plumbed to a brass spigot for draining off water,
as more ice is needed. The Party Barrel sets on a
wrought stand, and has rope handles allowing
for easy movement, empty or full.
"LET'S PARTY"
$279.00

with Free Shipping

Other miscellaneous barrel products available
Click pictures for additional information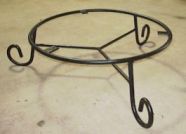 To order On line from our secure server
click on the pictures above
QUANTITY WHOLESALE PRICES are available to municipalities, conservation organizations, retail stores, State and Federal parks etc. on request. For information and pricing call Wyman @1- 877-888-5609 or e-mail redmon@evansville.net
We are currently shipping most of our
rain barrels, composters and recycling containers within
5 business days of receiving the order
To see our PLASTIC RAIN BARRELS and other items
Return to the Rain Barrels and More Home Page
Last edited 05/15/2013